Enjoying a cup of hot tea while I write this, relaxing after coming home from   my other job. Beginning the first of the month I've cut back to 3 days a week, to concentrate on more embroidery work and starting seeds for garden plants, and semi retirement!!
The snow was finally leaving and we no longer had to walk like penquins because of all the ice, and then I get up this morning and we'd had snow again overnite, but it was warm enough that most of it melted today. I know that this is only the end of Feb and we could see a lot more snow in the next month or so, hoping not.
Have an order for several sweatshirts to be shipped to France.
The picture is back of shirt that I put design on for Miss Rodeo ND, and several designs on sleeves.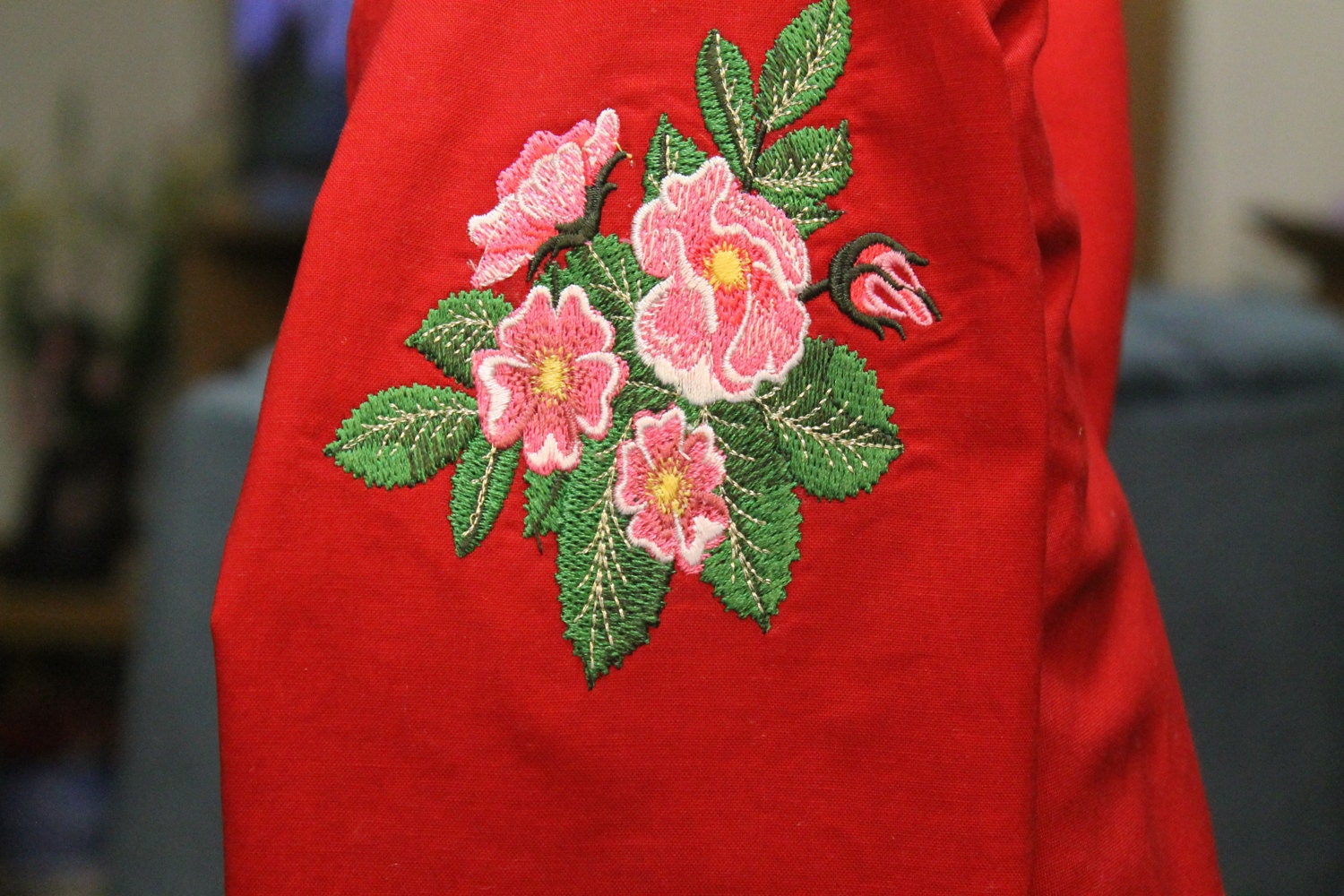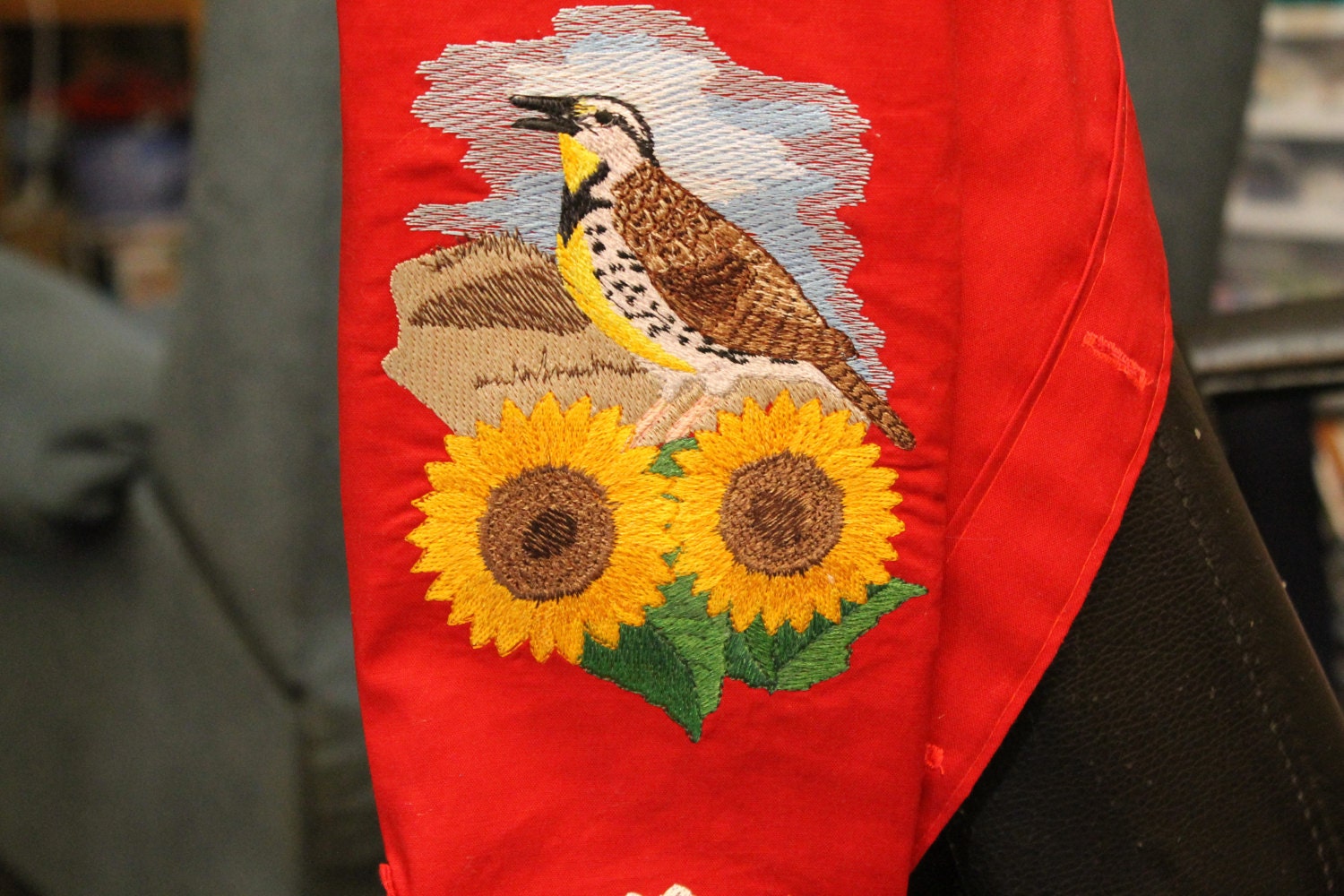 ,